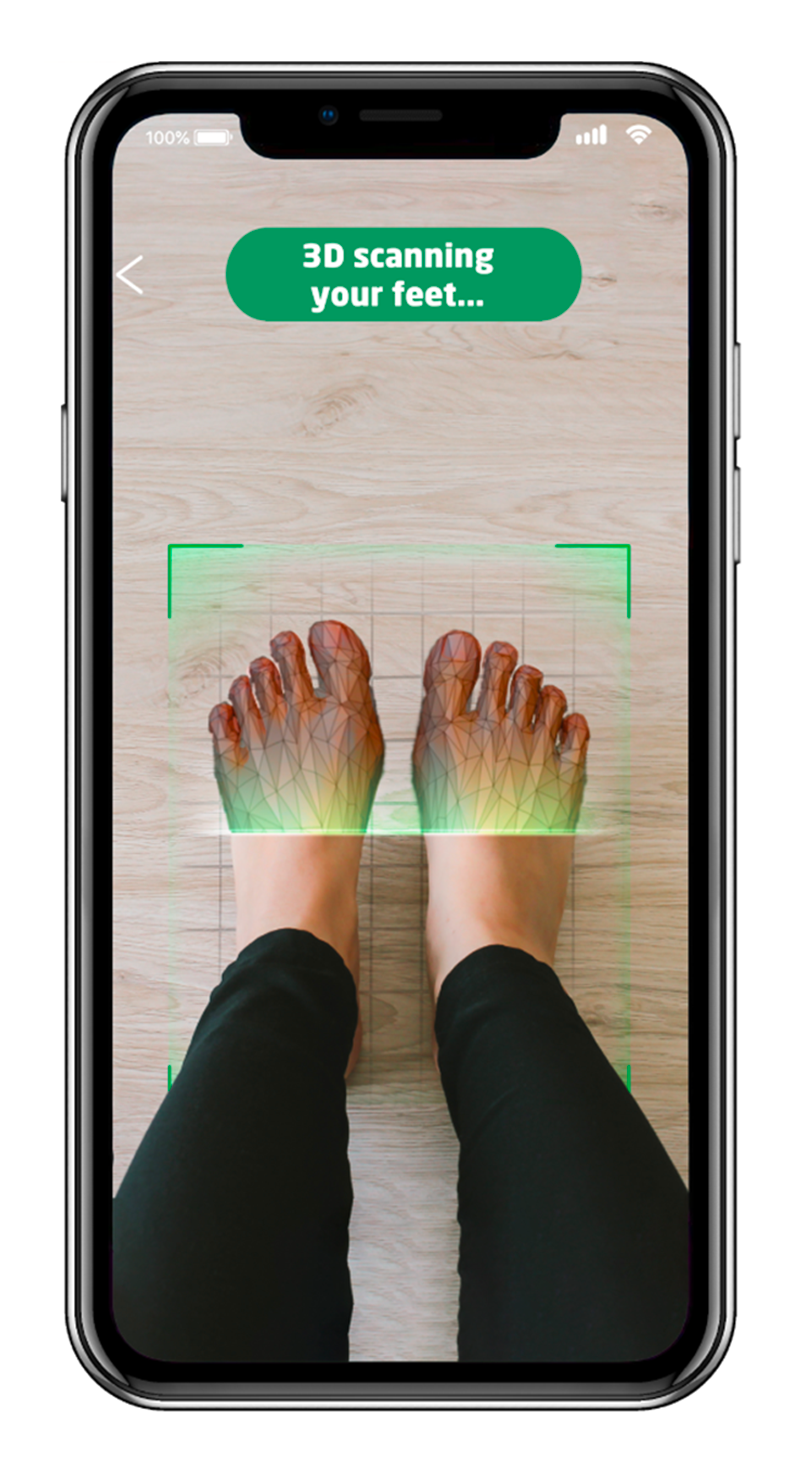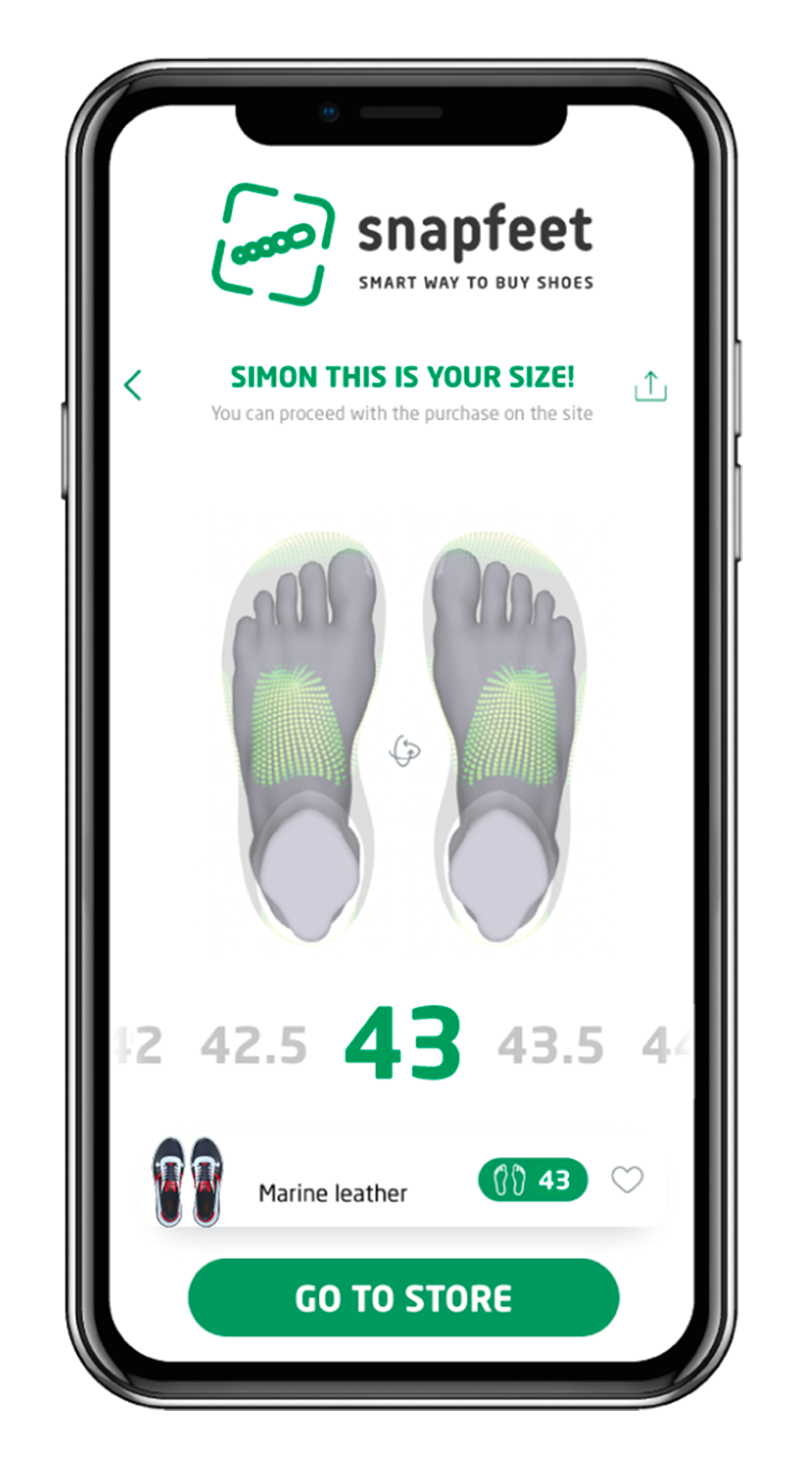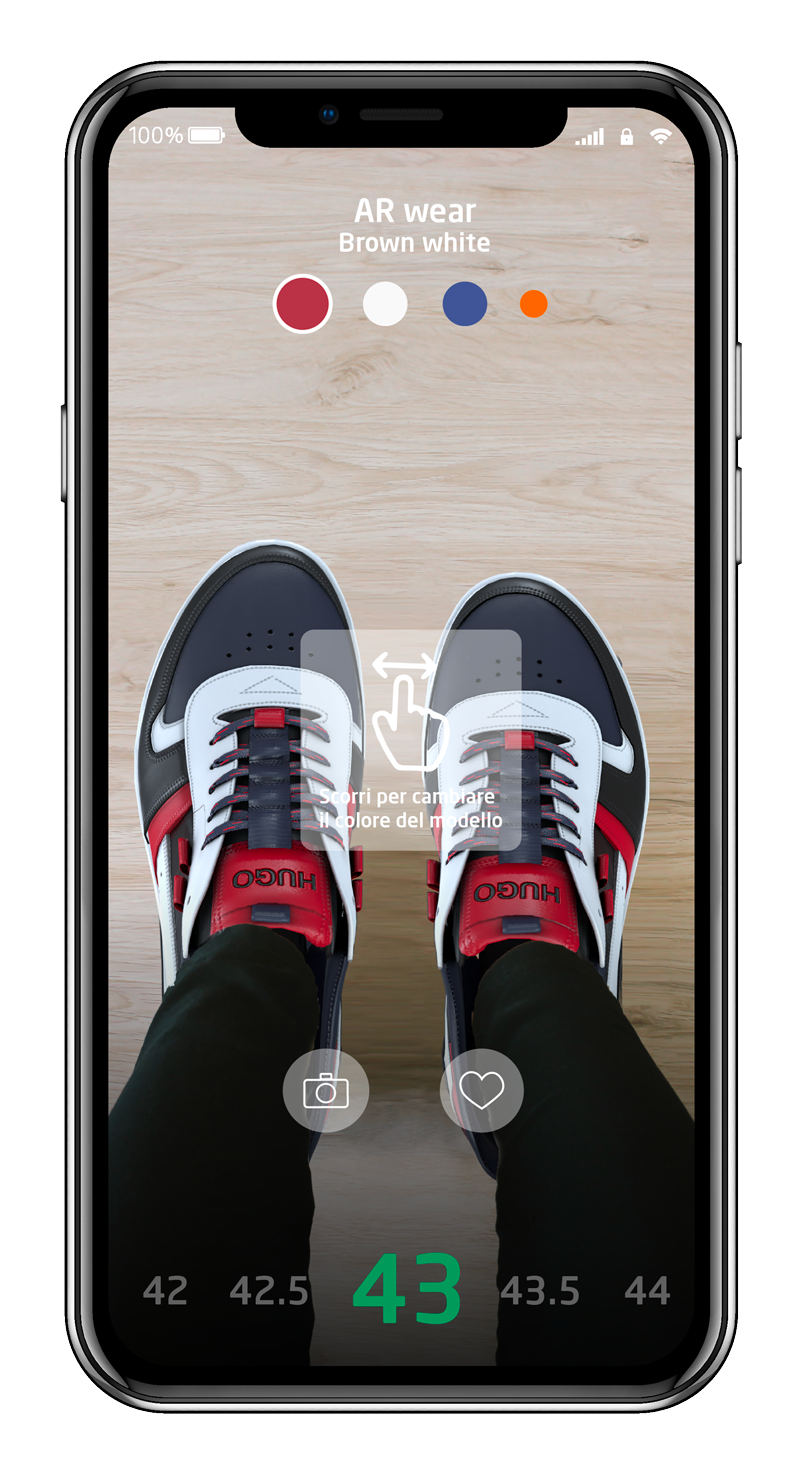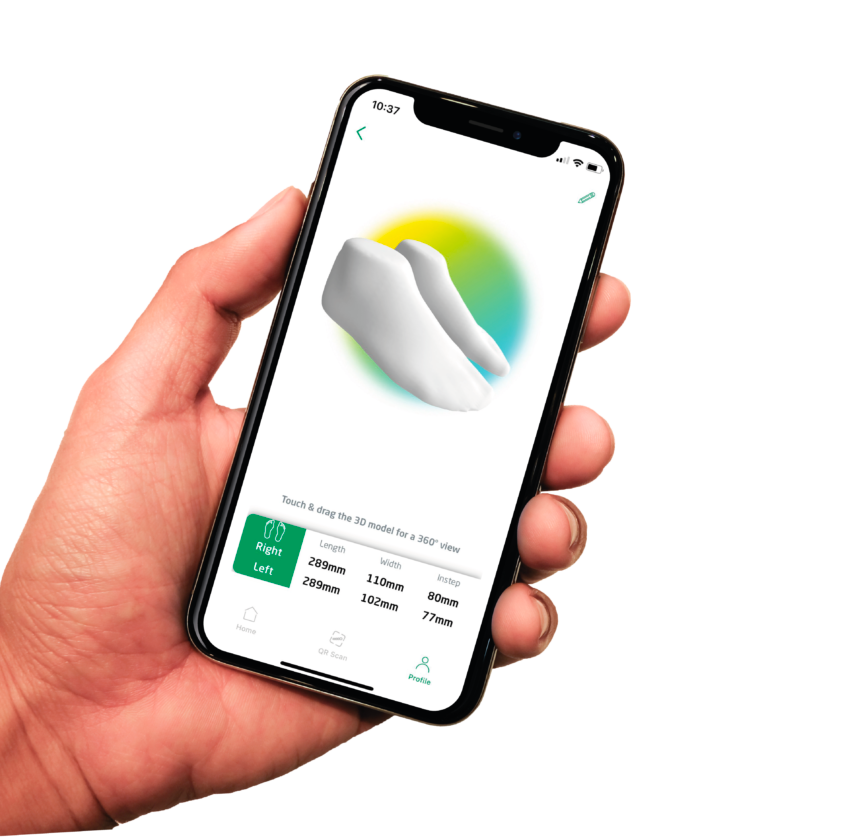 Accurate 3D Foot Measurement
With Snapfeet you can reconstruct a perfect 3D image of it to be used during the shopping experience, rendering it creative and interactive. Through research and innovation we can achieve great results in the field of User Experience. In less than a minute it is possible to obtain biometry of the foot, simply by framing it.
Size Suggestion
The user will not only have the opportunity to wear the shoes but will also be able to choose the correct size. By integrating the data obtained from biometrics, Snapfeet is able to recommend the correct size for each type of shoe, communicating to the user the degree of comfort that can be achieved in the different parts of the foot: toe, instep, heel and sole.
The possibility of having, in the same App, both the virtual test function and knowing the correct size makes Snapfeet unique.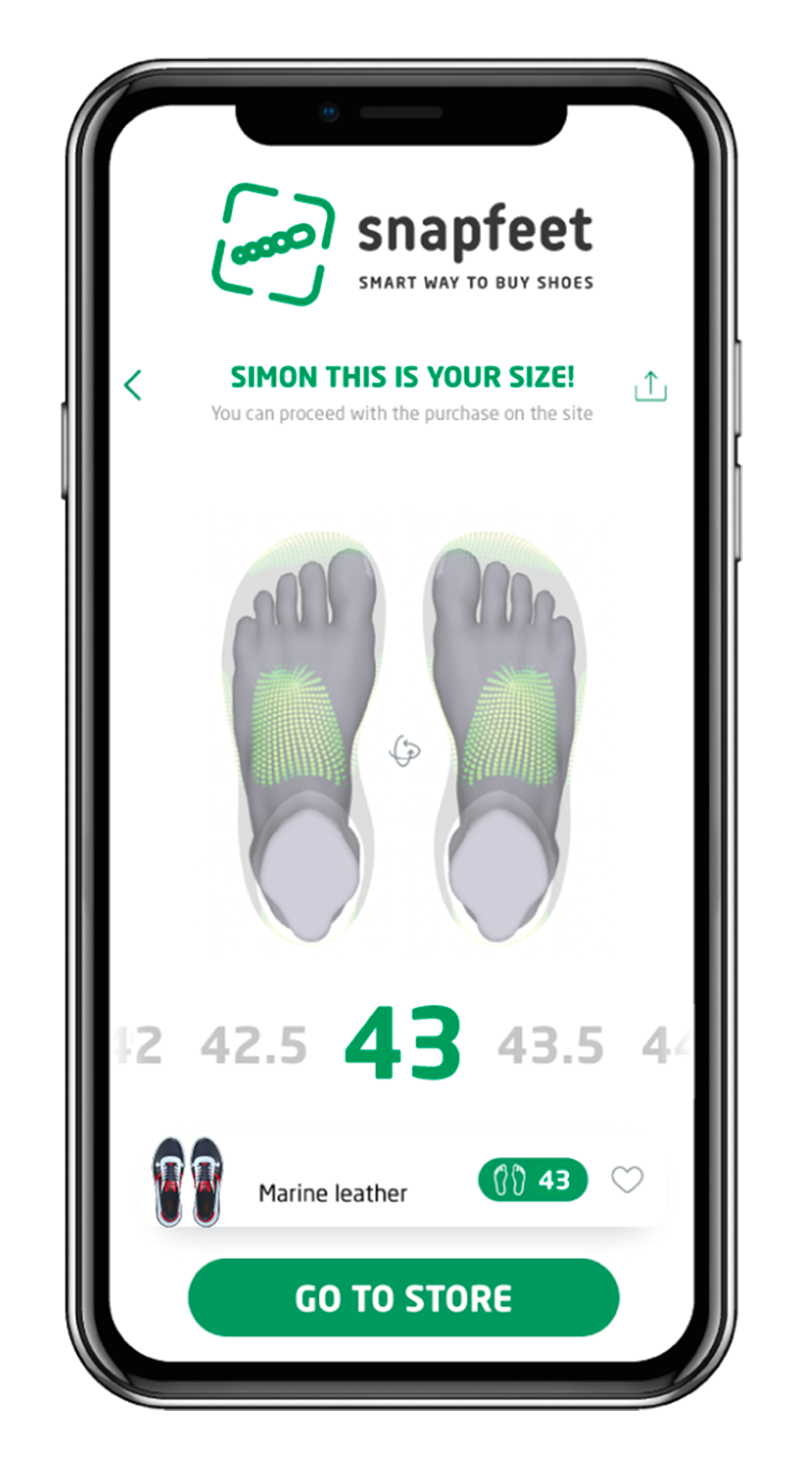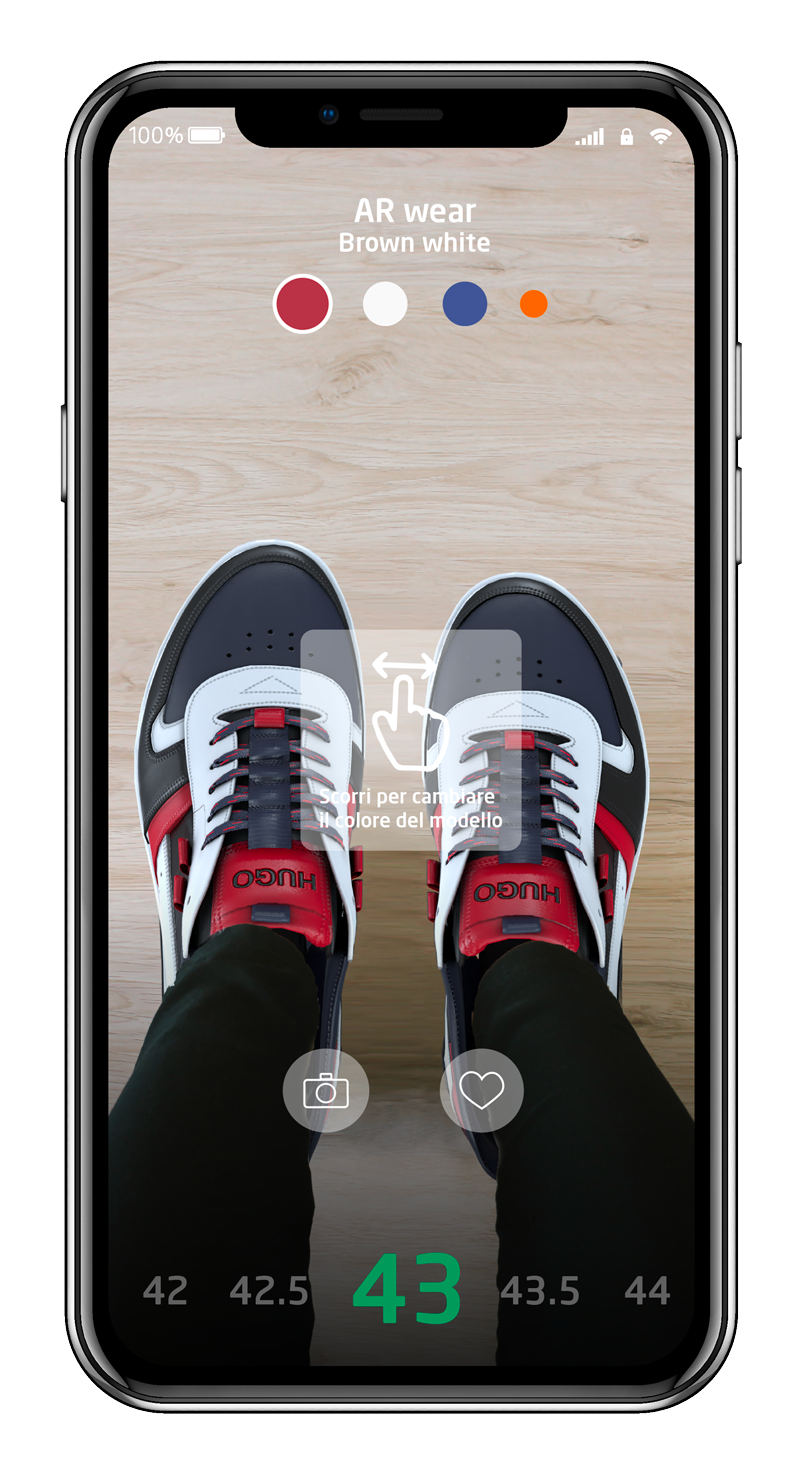 AR try-on
Exactly as would happen in every physical point of sale, it is possible to wear any pair of shoes and look in the mirror which, in this case, is a smartphone. The online shopping experience is enriched with creativity and originality without losing the main characteristics that determine choice: the emotions that comes from using our physical senses.
Check it out!
Accurate 3D foot scanning, size suggestion and AR for the perfect shoe shopping experience online. It's easy and simple.
Look for the Snapfeet logo on partner marketplaces and brands, pick your favourite footwear, you will be able to try them in AR and find out the best size to order in a glimpse. Take a picture and ask friends how they look on you. It's easy and fun. Incredible!
No more guesses, no more returns, just the perfect shoe at every order.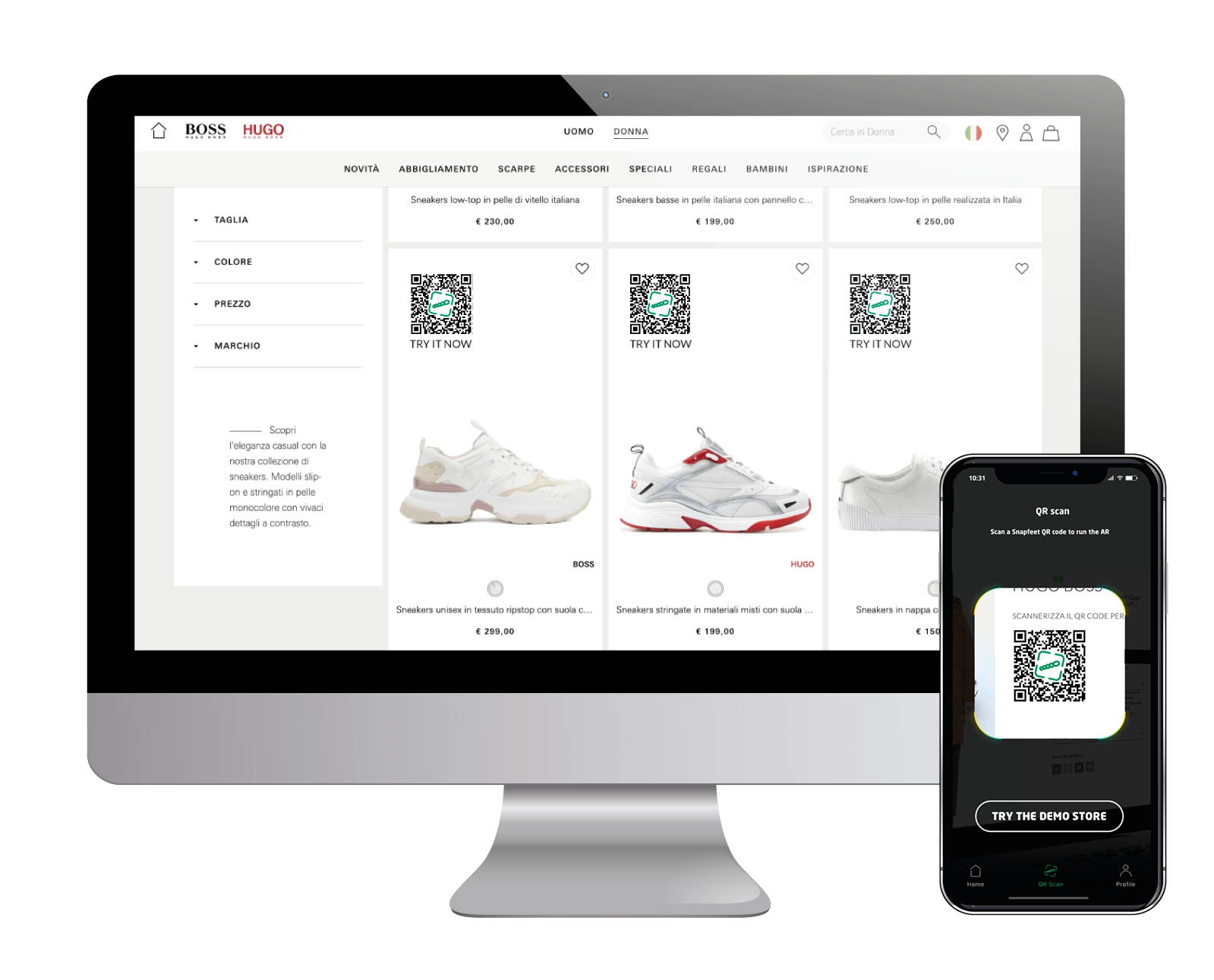 FAQ
Scanning process
Generic
At this link you can find the sites that use Snapfeet.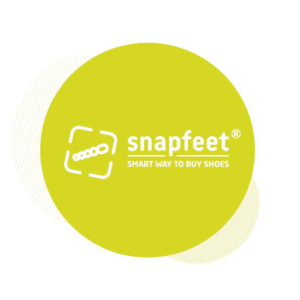 The only app in the world which empowers you to try on footwear thanks to Augmented Reality and find your perfect fit in a few moments, and reconstruct a perfect 3D foot image.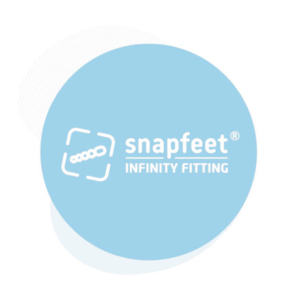 The only large scale footwear analysis fitting trial, we can digitally try-on shoes on thousands of virtual people even before the prototype is physically ready.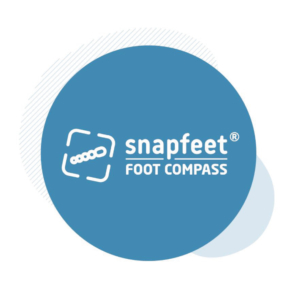 The only fit test optimized to understand if the feet of your testers are representative of the global population.